Creating Immersive Video and Sound Experiences in Your Living Spaces
5by5 AV & Tech is your residential audio, video, and consumer technology specialists covering all of Sedgwick county and beyond! If you are looking for a new design with new equipment, we provide FREE estimates.
If you are looking for a consultation, assistance with an existing system, a system diagnosis, or help solving an audio or video issue, we have a standard service call fee.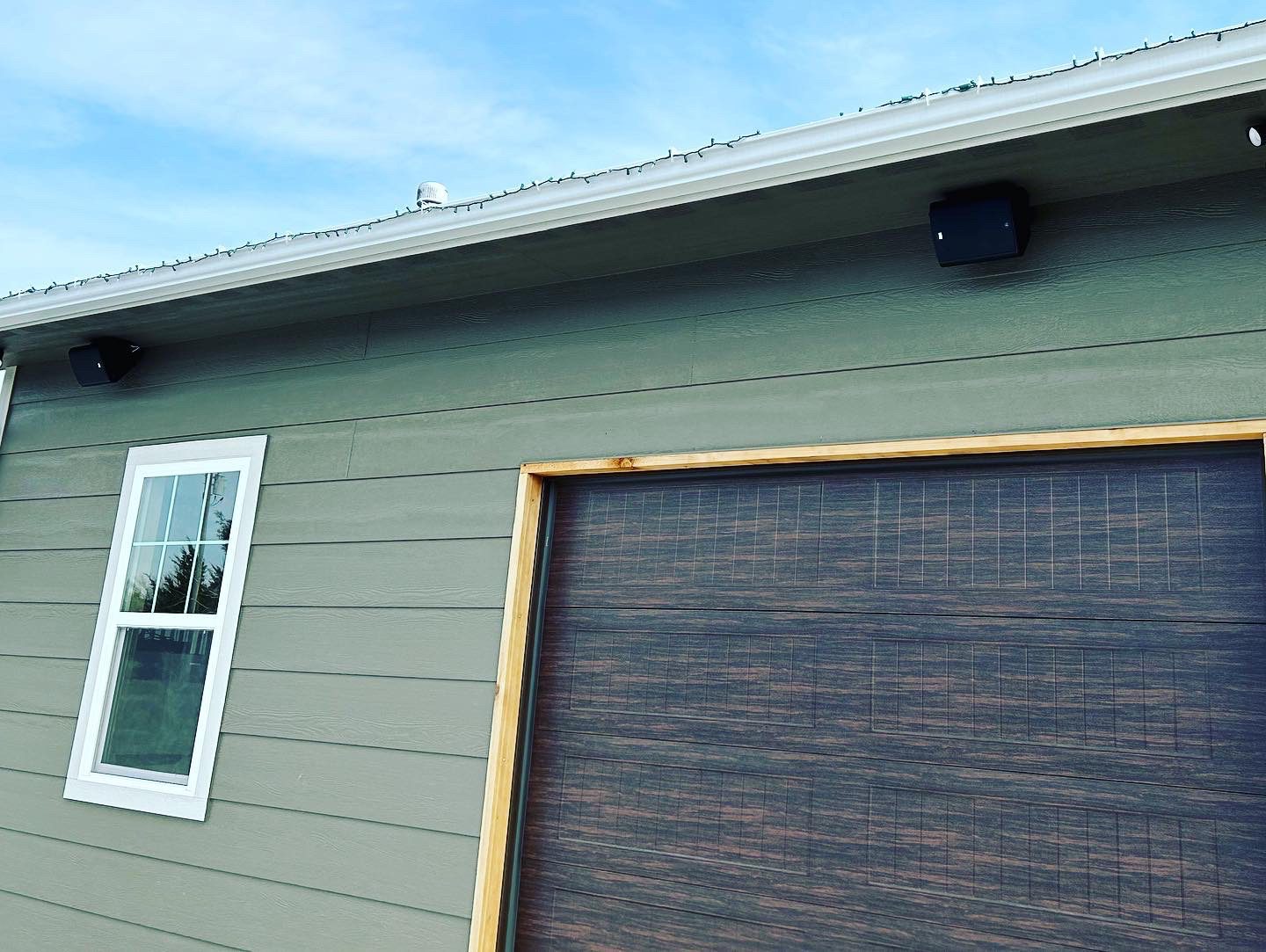 The power of sound can turn your house into a home. At 5by5 AV & Tech, our home audio installation services are designed to elevate your audio experience. Be it a Home Theater, a Whole Home Audio system, a high fidelity (Hi-Fi) System, or Outdoor Audio, we make sure you get a perfect audio setup that matches your lifestyle and enriches your auditory senses.
The secret is in the TrueMesh. As your eero Pro Installer, we will design and build a TrueMesh WiFi system that allows eeros to work together harmoniously to send connections in every direction throughout your home. In addition, the patented TrueMesh technology intelligently routes traffic to reduce drop-offs and dead spots.
Cameras, Video Doorbells, and Alarms
Pro Installation
HD video with enhanced features that let you see, hear, and speak to anyone from your mobile device.
Enjoy improved motion detection, privacy zones and audio privacy, and crisper night vision.
Receive mobile notifications when anyone presses your doorbell or triggers your built-in motion sensors.
Ring Protect Plan required for some services.
The centerpiece of your entertainment area deserves a perfect spot. We at 5by5 offer professional TV mounting services to ensure your TV is secure and at the best viewing angle. Our service includes Soundbar Mounting and In-Wall Cable Hiding for a neat, clean look that enhances your entertainment experience while maintaining the aesthetics of your space.
Look no further for the finest AV equipment for your home. At 5by5, we have a wide range of high-quality products, from 4K/8K HDTVs, AV Receivers, Speakers, and Soundbars, to Bulk Cable – Speaker Cable and Cat5/6 Ethernet Cable, and HDMI Cables. We ensure you get the best tech that suits your requirements and budget. Our goal is to make your home audio and video experience enjoyable and immersive.